New Compact c-Link Systems UGVs for Diverse Markets
Submitted by tatwood on Thu, 04/09/2020 - 10:56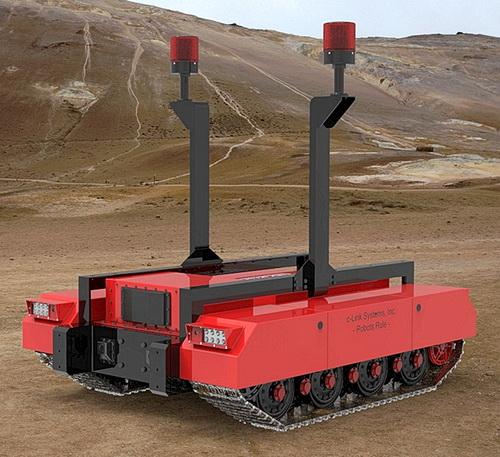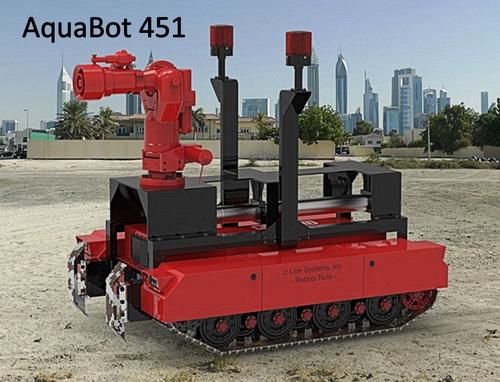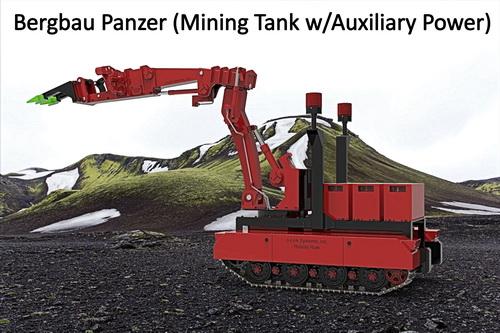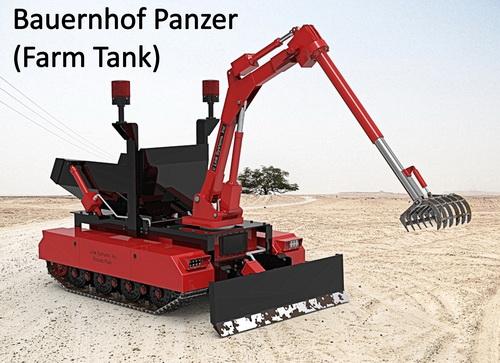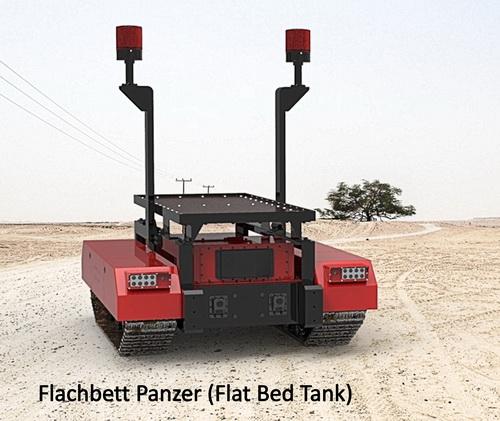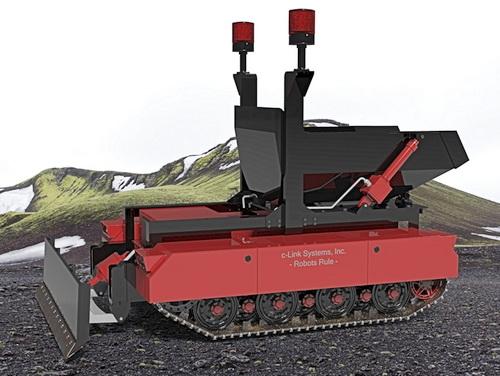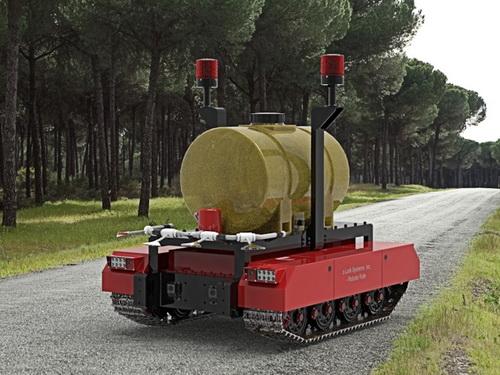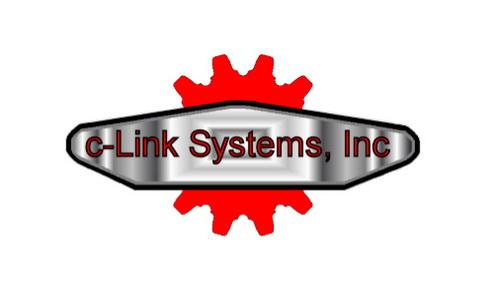 Photos are captioned, below, in descending order.  Detailed specifications are provided in the c-Link Systems product booklet, which is downloadable from the c-Link home page.

Omni Panzer is a compact tracked chassis based on c-Link Systems experience developing and manufacturing the original Forager omni chassis. Originally conceived for horse farm work, Omni Panzer was upgraded from the original Forager to an omni chassis to address different farm jobs, construction projects, and landscaping. 
Omni Panzer
The primary configuration is as an autonomous unit utilizing GPS, Inertial measurement, RADAR, LiDAR and cameras. Omni Panzer can be used as a remote-controlled chassis with a 1km (0.6mi) RF range; a more limited range option uses a fiberoptic tether.  The unit has been configured for different farm jobs, construction projects, and landscaping. 

AquaBot 451
AquaBot 451 is a compact tracked fire-fighting chassis based on c-Link Systems' Omni Panzer chassis

Bergbau Panzer
The primary function is scaling the roof and sidewalls of tunnels and mine entrance tunnels (adits).  Bergbau cannot be used to dig trenches. The arm contains 5-axes of motion with 2 cameras for observation and works recognition for the master computer.

Bauernhof Panzer
With gripper attached, the primary function is farm cleaning work, including  horse stalls, can clearing field debris and rocks.  With a shovel end tool, the system can search fields for holes that need to be filled in and perform the necessary work. The package also contains a dump body and a push blade for grading. The chassis carries 4 cameras and an inertial guidance system.

Flachbett Panzer
A hauler vehicle, it travels anywhere that cargo needs to be moved, but is not recommended for inside work due to the track system. The unit can carry upwards of 500 pounds. The deck has cargo tie-down rings for secure hauling

ErdbewegungsPanzer
The primary function is moving earth whether it be pushing or hauling.

Sprühen Panzer
The primary function is spraying water or chemicals in a band behind the robot as it moves. The tank has a capacity of 35 gallons.  There are 4 spray heads with a 90˚ arc each. They can be tipped down 50˚ and up 26˚ from the horizontal. The pump speed can be varied to adjust the pressure of the nozzles.
c-Link Systems Founder, CEO and Sr. Engineer Bill Lovell holds degrees in electronic engineering, mechanical engineering and industrial engineering.  He has an in-depth background in VME, MBI, MBII, DS3800 buss structures, embedded systems, and satellite guidance and flight systems.  Lovell has been working with fiber optics since the early 1980s and has participated in the development of advanced fiberoptic control systems. Bill's brother, Dana K. Lovell, is Production and Q.C. Manager, has background in controls and holds an FAA airframe inspectors license.

c-Link Systems, Inc.
220 Eddie Kahkonen Road
Norway, Maine 04268
(207) 515-0323