New CUBERG Lithium Metal Batteries Offer 70% Greater Power Density
Submitted by tatwood on Fri, 04/26/2019 - 13:53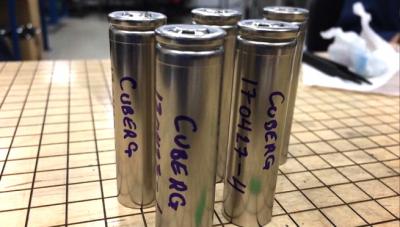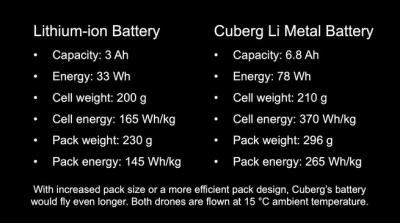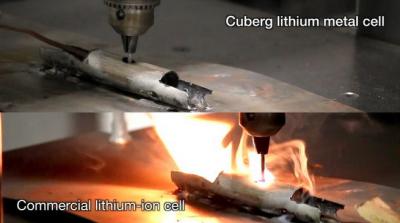 As reported by Interestingengineering.com, the new CUBERG electrolyte is thermally stable and provides greater power density even if other items in the drone are overheating. The batteries are said to be far safer than traditional Li-ion technology, and they can be manufactured using current manufacturing techniques.  "Critically, the electrolyte is able to be introduced into current lithium-ion battery making processes."  CUBERG was founded on research by Stanford students, who went on to finish their studies. In April, the company was awarded $1.57 million in grants from the California Energy Commission to scale up production.
Thanks to CDR David Place (USN/Ret), davidplace47[at]gmail[dot]com, and Robin E. Alexander, President ATC, alexander technical[at]gmail[dot]com, for their assistance with this report.

David offers a free, comprehensive news report on unmanned systems and robotics in PDF format that is distributed every week or two, as well as serial news flashes, from which this news update was sourced. To be included in his viewership, simply send David a subscribe request.