NOAA Eyes Hurricane Hunting Drones to Enhance Storm Assessments and Weather Models
Submitted by tatwood on Fri, 03/19/2021 - 10:11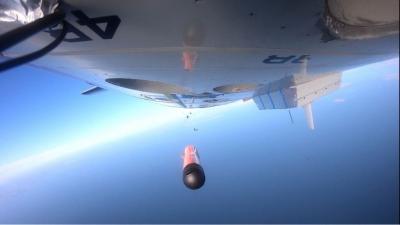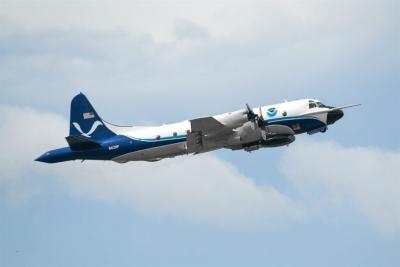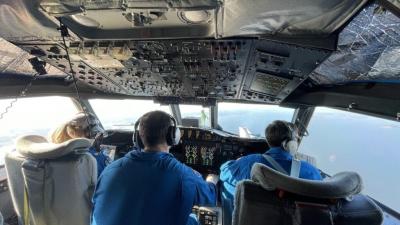 Aviationtoday.com reported that the National Oceanic and Atmospheric Administration (NOAA) is working to develop new specialized Unmanned Aerial Systems (UAS) to send into hurricanes and gather data previously inaccessible to scientists. Dr. Joe Cione, lead meteorologist for NOAA's Atlantic Oceanographic and Meteorological Lab Hurricane Research Division, commented on the project: "The P-3 we fly goes about 10,000 feet but can't get low because of safety concerns. It's just not practical. You're not gonna have a manned aircraft with 20 souls on there, going down, and flying 100 feet off the deck with 60, 50, 30-foot waves and 100-mile per hour winds. So that's why we want to use drones to safely get down there." The UAS can either be flown by an operator onboard or fly autonomously according to a pre-programmed flight path. "Our staff does not want to babysit a drone," Cione said. "...We want to air deploy a drone. We want it to go at least 150 miles from the aircraft. We want it to last hours, not an hour, and we want it to have the same payload that we use for our balloons and for our dropsondes." Cione said they are also looking at the possibility of having an onboard radio on the UAS to use satellite communications. 

Lt. Cmdr. Adam Abitbol is a NOAA Corps test pilot and the WP-3D Orion aircraft commander for test flights deploying the Altius UAS. Abitbol noted, "This year will be another full year of testing in the hurricane environment to make sure that, hey, it's doing what we asked it to do, it has the expected behavior, and the data is accurate and precise exactly what we're looking for… So once we are able to validate that in the storm environment, upon the completion or conclusion of that, then we'll be ready to go into full operational use which will be hopefully the 2022 hurricane season." Photos show an Area-I Altius-600 test at Naval Air Station Patuxent River's Range NOAA, the WP-3D Orion Hurricane Hunter used to deploy the drones into hurricanes, and NOAA test pilots Lt. Cmdr. Becky Shaw and Lt. Cmdr. Adam Abitbol in the flight station of a WP-3D Orion during an Altius flight test in January Photos and story courtesy of NOAA and Aviationtoday.com.
Thanks to CDR David Place (USN/Ret), davidplace47[at]gmail[dot]com, and Robin E. Alexander, President ATC, alexander technical[at]gmail[dot]com, for their assistance with this report, background for which appeared in their  # 21 - 6 - 5 MARCH 2021 edition of the UNMANNED SYSTEMS NEWS (USN).

David distributes the USN, a free, comprehensive newsletter in PDF format every week or two, as well as serial news flashes, from which this NREF news update was sourced. To be included in his distribution, simply send David a subscribe request to davidplace47[at]gmail[dot]com.