North Korea Debuts New Global Hawk, Reaper Copies
Submitted by tatwood on Sun, 08/06/2023 - 13:32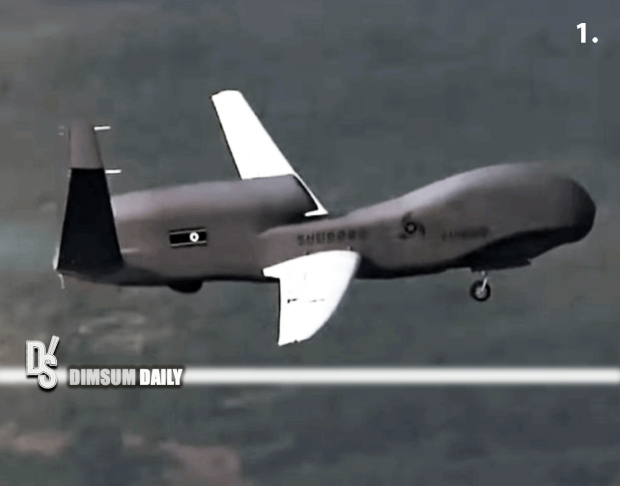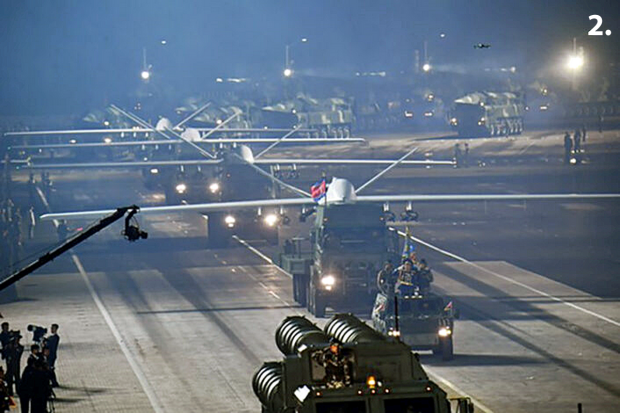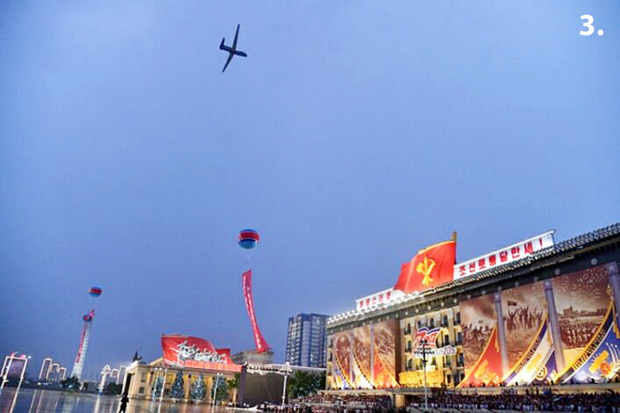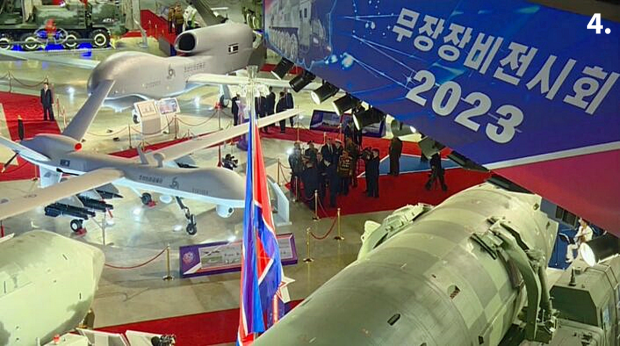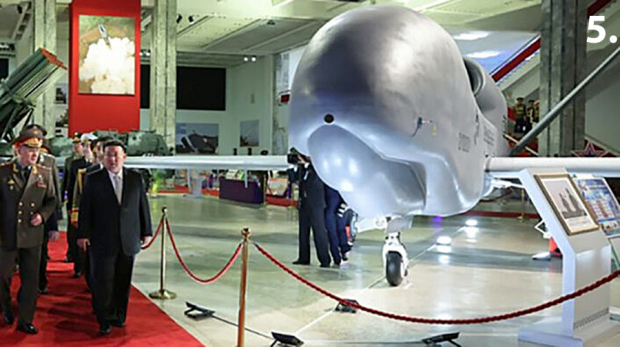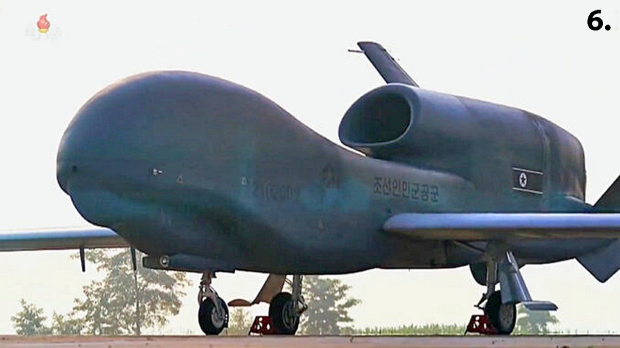 On July 27, 2023, North Korea unveiled its new line of drones with a copy of the U.S. RQ-4 Global Hawk and MQ-9 Reaper making an appearance in Pyongyang at North Korea's "Weapons and Equipment Exhibition 2023".  North Korea's first "indigenous" long endurance drones were shown alongside the usual weaponry such as Hwasong-17 and Hwasong-18 ICBMs. Captions:
1. "Morning Star-4" drone.
2. Four Morning Star-9 drones displayed during a July '23 military parade.
3. Morning Star-4 over Kim Il Sung Square.
4. Morning Star-4 and Morning Star-9 pictured together at Weapons and Equipment Exhibition 2023.
5. Kim Jong Un and Russian Minister of Defense Sergei Shoigu pictured next to Morning Star-4.
6. Morning Star-4.
Watch a video, here.  Images courtesy of Rodong Sinmun. For details, visit Theaviationist.com.

Our thanks to CDR David Place (USN/Ret), davidplace47[at]gmail[dot]com, and CAPT Julio Gutierrez (USN/Ret) for their assistance with this report, the background for which appeared in David's # 23 - 10 - 3 AUGUST 2023 edition of the UNMANNED SYSTEMS NEWS (USN). David distributes the USN, a free, comprehensive newsletter in PDF format every three to four weeks as well as serial news flashes, from which this NREF news update was sourced. To be included in his distribution, simply send a subscribe request to davidplace47[at]gmail[dot]com.