Pentagon Tests High-Power Microwave Systems against Drones
Submitted by tatwood on Sun, 05/22/2022 - 16:08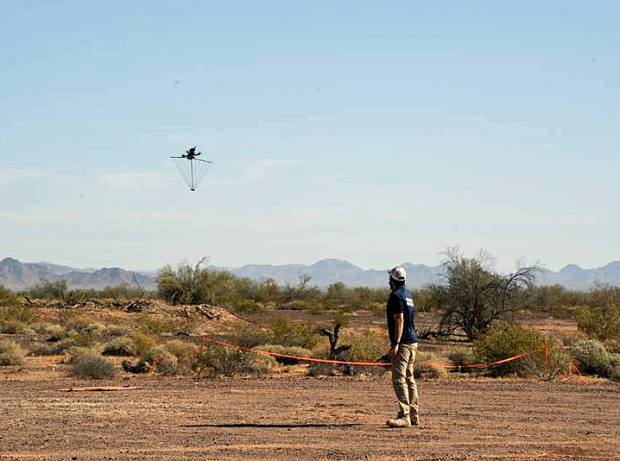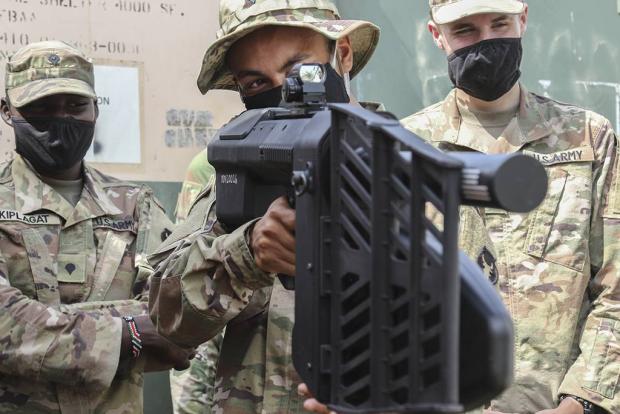 Jen Judson reported in a May 11 release by Defensenews.com that the Pentagon's Joint Counter-Small Unmanned Aircraft Systems Office has wrapped up a demonstration of high-power microwave technology capable of taking out multiple drone threats at once. Army officials running the effort said the vendors that came with high-power microwave capabilities were successful in defeating incoming drone threats, including two at a time.

The plan is to continue demonstrations twice a year to fix capability gaps identified by the armed services in countering small UAVs. The most recent demonstration took place April 4-22 at Yuma Proving Ground, Arizona. Three industry teams — Epirus, Raytheon Technologies and Leonardo DRS — brought ground-based, aerial-denial systems with high-power microwave capabilities. Such systems are "defined as a solution utilizing focused Electromagnetic Pulses from a fixed ground location at range with energy sufficient to destroy or defeat sUAS over the air," the JCO said in a statement. 

The Joint Counter-small Unmanned Aircraft Systems Office (JCO) leads and directs joint Counter-small Unmanned Aircraft Systems (C-sUAS) doctrine, requirements, materiel and training to establish joint solutions to current and future small UAS threats. The Army is the service tasked to lead the JCO, which was established in late 2019. The office has now conducted three demonstrations — two last year in the spring and fall, and one this spring. Detail photo shows Spc. Adam Wilhelm using the Drone Defender V2 to disable a drone at Camp Lemonnier, Djibouti, Aug. 19, 2020. See Defensenews.com for details.

Thanks to CDR David Place (USN/Ret), davidplace47[at]gmail[dot]com, and Robin E. Alexander, President ATC, alexander technical[at]gmail[dot]com, for their assistance with this report, the background for which appeared in their # 22 - 9 - 20 MAY 2022 edition of the UNMANNED SYSTEMS NEWS (USN).
David distributes the USN, a free, comprehensive newsletter in PDF format every week or two, as well as serial news flashes, from which this NREF news update was sourced. To be included in his distribution, simply send a subscribe request to davidplace47[at]gmail[dot]com.