Raytheon C-UAS Lasers Neutralize UAS and Drone Threats
Submitted by tatwood on Wed, 07/03/2019 - 11:45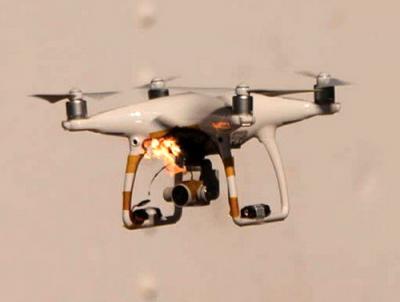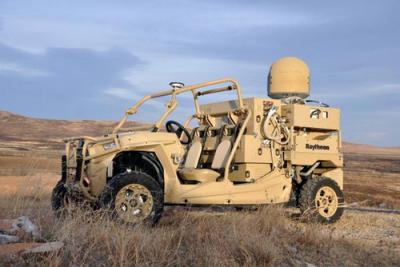 In June, Breakingdefense.com reported that, "Raytheon has extensively tested a counter drone laser, successfully shooting down 50-odd drones up to the size of the Chinese-built quadcopters, using a 10kW High Energy Laser mounted on a Polaris MRZR so the system can be used in austere environments such as forward air bases. It can be programed with a specific set of rules of engagements to limit collateral damage and help ensure flight safety."
News update and drone image courtesy of Breakingdefense[dot]com, via Unmanned Systems News (USN) by David Place.
Polaris photo courtesy of Raytheon.com.

Our thanks to CDR David Place (USN/Ret), davidplace47[at]gmail[dot]com, and Robin E. Alexander, President ATC, alexander technical[at]gmail[dot]com, for their assistance with this report.

David offers a free, comprehensive news report on unmanned systems and robotics, the Unmanned Systems News (USN), in PDF format that is distributed every week or two, as well as serial news flashes, from which this news update was sourced. To be included in his viewership, simply send David a subscribe request.