Researchers Use AI to Spot Drone Pilots
Submitted by tatwood on Sat, 07/18/2020 - 15:39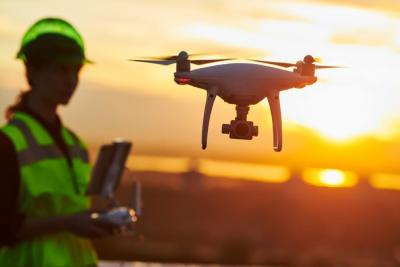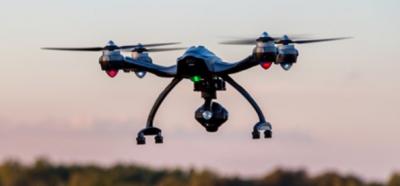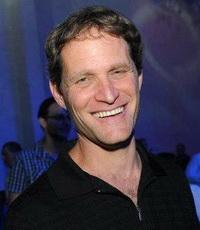 Led by senior lecturer and drone expert Dr. Gera Weiss from BGU's Department of Computer Science, the research was presented at the Fourth International Symposium on Cyber Security, Cryptography and Machine Learning (CSCML 2020) on July 3rd. 

According to Danny Bradbury at Infosecurity-magazine.com, researchers at Ben-Gurion University of the Negev (BGU) have reported: "We can train our neural networks to identify command patterns of the signal transmitted from the operator when the drone is turning, rotating, accelerating and decelerating and use it to connect to signal to a specific drone in the air."
He added: "The technique has applications beyond watching drones, the paper outlined. It could also be used to identify drivers by looking at behavior in different traffic situations, including how they use the pedals and the steering wheel, and how much distance they keep from the other cars."

The system was tested in a simulator using simulated drone paths, and located hypothetical operators with 78% accuracy; the next step would be to use the system data from real drones. Dr. Yossi Oren, senior lecturer in BGU's Department of Software and Information Systems Engineering and head of the Implementation Security and Side-Channel Attacks Lab, said possible insights might include "the technical experience level and even precise identity of the drone operator."

Photos of Dr. Gera Weiss and drones courtesy of Ben-Gurion University of the Negev, Infosecurity-magazine.com, and Bigstock Photo.  For a recent roundup on AI in robotics markets, please see NREF's exclusive report, AI's Exponential Growth Rockets Upward in 2020.
 
Thanks to CDR David Place (USN/Ret), davidplace47[at]gmail[dot]com, and Robin E. Alexander, President ATC, alexander technical[at]gmail[dot]com, for their assistance with this report, the background for which appeared in their # 20 - 14 - 11 JULY 2020 edition of the UNMANNED SYSTEMS NEWS (USN).
David distributes the Unmanned Systems News (USN), a free, comprehensive newsletter in PDF format every week or two, as well as serial news flashes, from which this NREF news update was sourced. To be included in his distribution, simply send David a subscribe request to davidplace47[at]gmail[dot]com.