The Rise of Exoskeletons
Submitted by tatwood on Wed, 12/15/2021 - 13:07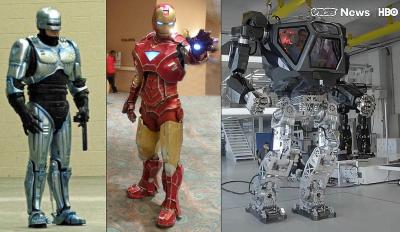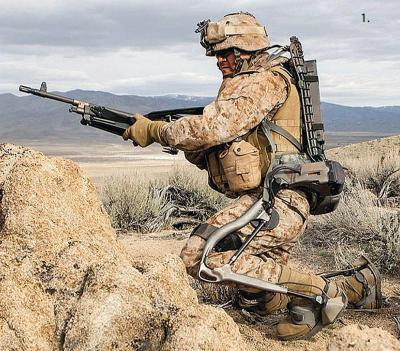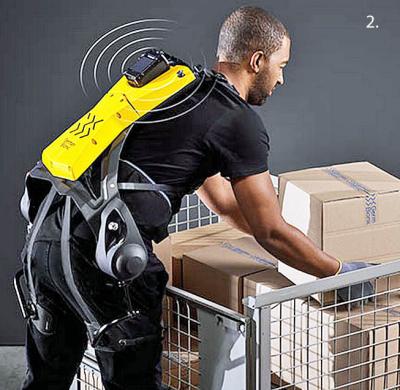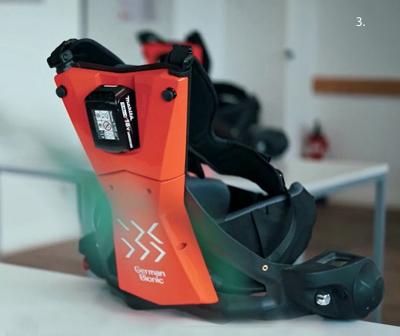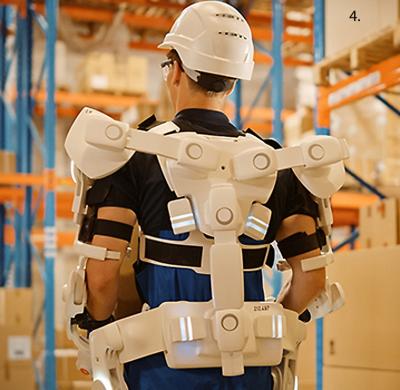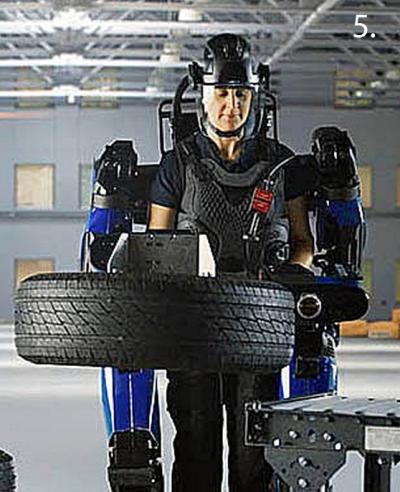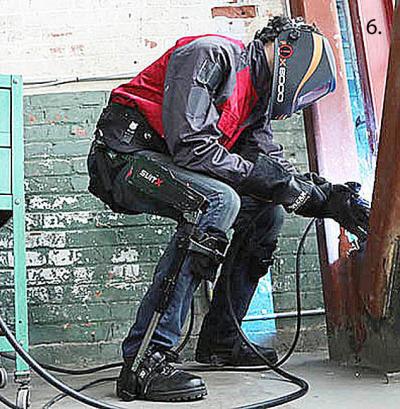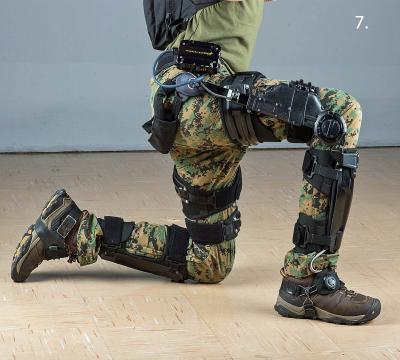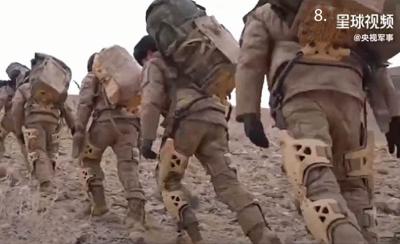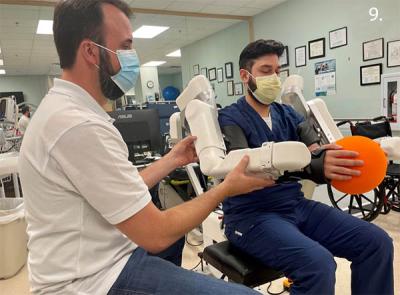 Long heralded in sci-fi, armored body suits and exoskeletons like those foreseen in Robocop and Iron Man have real-world analogs that are now on the march. The "Method 2" prototype human-piloted biped made by Hankook Mirae Technology in Gunpo, South Korea, is the largest in this category that we have seen. Today, exoskeletons play important, evolving roles in military, industrial and medical applications.  Photos:
-1. Human Universal Load Carrier (HULC)
Reducing warfighter fatigue and injuries is the purpose of the Human Universal Load Carrier (HULC) exoskeleton–a joint effort between engineers at Lockheed Martin Missiles and Fire Control in Orlando, Fla., and Berkeley Bionics in Berkeley, Calif. Soldiers can use the exoskeleton to carry front and back loads weighing as much as 200 pounds–in addition to HULC's own weight of 53 pounds, says James Ni, program manager at Lockheed Martin Missiles and Fire Control. 
-2, 3. German Bionic Cray X
The first exoskeleton of its kind to support two regions of the body – the Cray X now adds walking assistance to 30 kg of lifting support. The lightweight, carbon fiber Cray X is completely dust & waterproof in accordance with the IP54 standard, enabling deployment under any conditions. A new 40 V energy management system with hot-swapping capabilities ensures the fully-connected Cray X boosts all-round performance.
-4. Automakers to Drive Growth of Industrial Exoskeletons Market
Driven by high injury costs and an aging and shrinking skilled workforce across sectors, the global industrial exoskeletons market is expanding rapidly, a new analysis by Frost & Sullivan says. The company is estimating a nearly seven-fold growth for the market, with an expected value of $426.6 million by 2025, and an annual compound annual growth rate of 46.7% Manufacturing, especially the automotive sector, held the highest revenue share in 2020, and will top $271.4 million in 2025, Frost & Sullivan said. 
-5. SARCOS Guardian XO
The Guardian XO full-body exoskeleton is the world's first battery-powered industrial robot to combine human intelligence, instinct, and judgment with the power, endurance, and precision of machines. Set to transform the way work gets done, the Guardian XO industrial exoskeleton augments operator strength without restricting freedom of movement to boost productivity while dramatically reducing injuries. 
-6. SUITX
Full complement of devices to address shoulder, back and knee fatigue. Seven different exoskeleton combinations available to support your unique needs. The third generation designs are available with a wide variety of options and accessories including Fire Rated and dust-proof configurations, cooling fans, neck support, molle pouch compatibility etc.  Sales and support in every major market.
-7. Russian Ratnik-3
A Russian military exoskeleton was shown at the Russian Army-2018 international military and technical forum, where "Chameleon" camouflage technology based on electrochromic "glass" was also demonstrated. Different versions of the Russian exoskeleton have since been demonstrated. 
-8. Chinese Military Exoskeleton
Little is known about the Chinese exoskeleton but glimpses have been seen in use near the China-India border, on military footage available via Google. 
-9. Harmony SHR™
The Harmonic Bionics exoskeleton is a bilateral, upper-extremity exoskeleton designed for three areas of practice:  neuroscience and movement science research; movement disorder assessment; and rehabilitation. Harmony's multi-plane movements and bilateral design use precise motion and effort sensing to achieve objective patient assessment. The system's data capabilities enable researchers and caregivers to optimize treatment for patients suffering from movement disorders by measuring functionality at baseline and throughout the recovery process.