Samsung Announces High-Capacity Drone Image Cards
Submitted by tatwood on Thu, 08/18/2016 - 11:40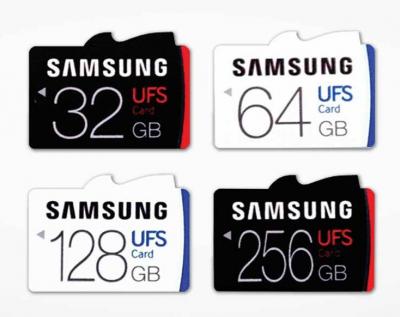 UAS Magazine reported
that Samsung has announced a new generation of high-capacity chips specially designed for use in airborne drones.   This is one more indication that the drone industry is flowering.  The cards are designed for faster delivery of greater amounts of data, meaning you will be able to see and edit video from your drone at record speed. The report states:
"At five times the speed of a typical microSD card, Samsung's memory card option will improve movie playback, reading a full-HD video in 10 seconds instead of the 50 seconds needed with a microSD card." 
"For DSLR users and for multi-shot applications, Samsung's card will reduce multimedia downloading time, photo thumbnail loading time and buffer clearing time in burst shooting mode. Large JPEG photos will take less than seven seconds to upload compared to the microSD version that typically require 32 seconds.
"Our new 256GB UFS card will provide an ideal experience for digitally-minded consumers and lead the industry in establishing the most competitive memory card solution," said Jung-bae Lee, senior vice president, memory product planning and application engineering for Samsung."