Scythe Robotics Bringing Commercial Robot Mowers to Enterprise Markets
Submitted by tatwood on Mon, 06/27/2022 - 14:29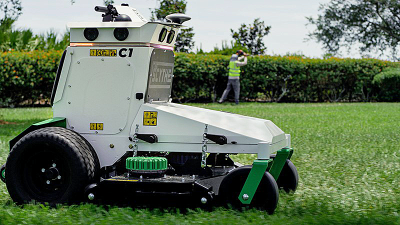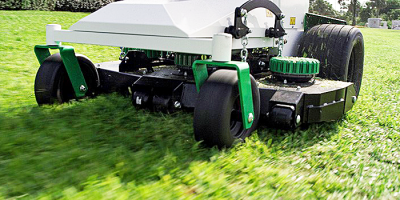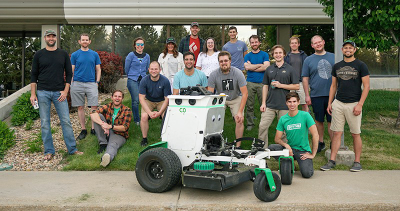 Kerrwil Media's Robotics-World recently spoke with Jack Morrison, CEO of Scythe Robotics, one of the hottest autonomous mower startups offering enterprise-scale mowing systems designed for commercial business. While robotic lawn mowers for residential homes have slowly emerged over the years, we are now seeing the rise of commercial mower systems with either full or semi-autonomous navigation. Scythe recently announced passing 5,000 reservations for its M.52, an all-electric, fully autonomous mower aimed at commercial landscapers. The Boulder, Colo.-based Scythe also raised $13.8 million in Series A funding in June 2021 to help scale the business. Morrison noted that their new M.52 robot mower solves two major problems "a chronic labor shortage and a massive pollution problem."

Morrison explained, "M.52 has to stand up to the unique demands of commercial landscaping. The properties our customers maintain have tough terrain and steep slopes that require extreme durability. Landscapers put our machines through a great deal of stress too, running them for eight or more hours a day, jumping curbs, and traveling across large job sites. The robot also faces intense weather – from record-high temperatures we're already seeing this summer to unexpected downpours – and must be able to operate in a range of conditions." Scythe built their own autonomy stack as it was not available off-the-shelf. "From motor controllers and sensors to software and tooling, we truly had to build M.52 from the ground up. Nearly all of its hardware and software has been custom designed at Scythe so we can build the machine that will help us achieve our mission."

See the in-depth interview with Morrison by Robotics-World managing editor, Keith Shaw, here.  Photos courtesy of Scythe Robotics.