Sea Glider Achieves Record 1st: Autonomous Circumnavigation of the Atlantic!
Submitted by tatwood on Tue, 07/21/2020 - 13:42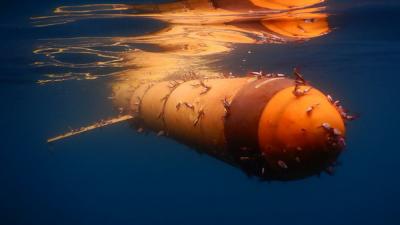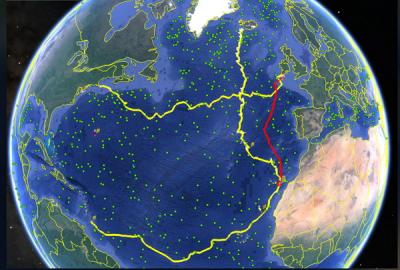 Data was gathered on the performance of new battery configurations, advanced software and piloting techniques, and on minimizing biofouling. Teledyne Marine reported that "Other than a scratched hull repair, the only maintenance that Silbo received during the three stops was an external cleaning and a fresh set of batteries." The mission was integrated into educational programs. 

"During Silbo's incredible journey, it collected hurricane data, corrected current models, and provided close to 5000 CTD casts that aided metalogical forecasting. With partners from Rutgers University and its student base, UVI, PLOCAN, UGCLP, the Marine Institute, and others, Silbo also participated in the Challenger glider mission."
Story and photos courtesy of Teledyne Marine.com, and via Unmanned Systemstechnology.com.  Lead photo courtesy of Unmannedsystemstechnology.com.  Atlantic path map courtesy of Teledyne Webb Research. Team photo showing scale UUV size courtesy of Teledyne Facebook page.