SIEMENS Champions a Technological Future with Global "NEXT47" Initiative
Submitted by tatwood on Fri, 11/04/2016 - 21:42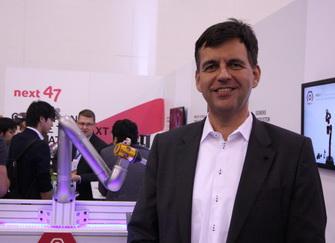 SIEMENS AG is a global organization that focuses on power management, automation, digitalization, medical technologies, robotics, and far more. Several of SIEMENS robotics divisions exhibited at RoboBusiness 2016. These included a new initiative, "Next 47," that fosters the development of entrepreneurial start-ups, worldwide. Dr. Rudolf Freytag, CEO of Innovative Ventures at Siemens, described Next 47's global reach and how it assists robotics business start-ups in meeting regulatory, financial and marketing challenges. 
This is the first of several exciting interviews with SIEMENS we will be sharing from RoboBusiness 2016. Please click here for Dr. Freytag's fascinating introduction to Next 47: https://vimeo.com/185380370 
Videography by Gene Beley.