SKELDAR V-150 VTOL UAS Completes First Autonomous Intercontinental Flight
Submitted by tatwood on Tue, 10/20/2020 - 13:43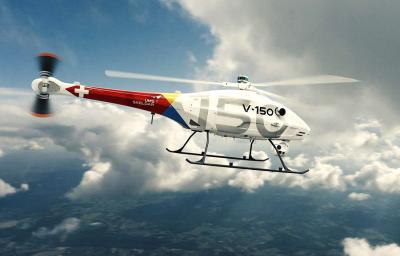 According to Unmanned Systems Technology, this capability is particularly useful under the current climate of extended flight restrictions.  The demonstrations will enable remote Intelligence, Surveillance and Reconnaissance (ISR) operations, as well as further applications in search and rescue, the energy industry, military sectors and border patrol.

Thanks to CDR David Place (USN/Ret), davidplace47[at]gmail[dot]com, and Robin E. Alexander, President ATC, alexander technical[at]gmail[dot]com, for their assistance with this report, the background for which appeared in their  # 20 - 21 – 16 October 2020 edition of the UNMANNED SYSTEMS NEWS (USN).
David distributes the Unmanned Systems News (USN), a free, comprehensive newsletter in PDF format every week or two, as well as serial news flashes, from which this NREF news update was sourced. To be included in his distribution, simply send David a subscribe request to davidplace47[at]gmail[dot]com.