Snakehead to be the Largest UUV U.S. Nuclear Subs Can Deploy
Submitted by tatwood on Fri, 01/08/2021 - 14:32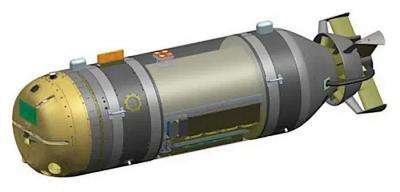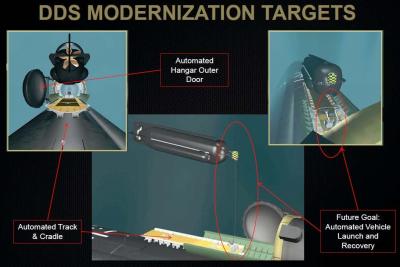 As reported by Thedrive.com in The War Zone, the new unmanned underwater vehicle (UUV) Snakehead drones will be the largest carried by our nuclear submarines and will be deployed and recovered underwater.  Initial missions will include intel, surveillance and recon (ISR), and Snakehead drones will eventually be used for electronic warfare. The Navy has explored various automated payload handling systems for deploying and recovering Large Displacement Unmanned Undersea Vehicles (LDUUVs), such as Sea Horse from the missile tubes on Ohio class SSGNs (nuclear powered cruise missile submarines). Reportedly, versions are likely in service now. For details and further background on a range of UUV developments, visit Thedrive.com.

Thanks to CDR David Place (USN/Ret), davidplace47[at]gmail[dot]com, and Robin E. Alexander, President ATC, alexander technical[at]gmail[dot]com, for their assistance with this report, the background for which appeared in their  # 20 - 26 - 31 DECEMBER 2020 edition of the UNMANNED SYSTEMS NEWS (USN).

David distributes the Unmanned Systems News (USN), a free, comprehensive newsletter in PDF format every week or two, as well as serial news flashes, from which this NREF news update was sourced. To be included in his distribution, simply send David a subscribe request to davidplace47[at]gmail[dot]com.