Swarm-Capable Mini-Drones Tested by U.S. Marines
Submitted by tatwood on Mon, 07/12/2021 - 11:17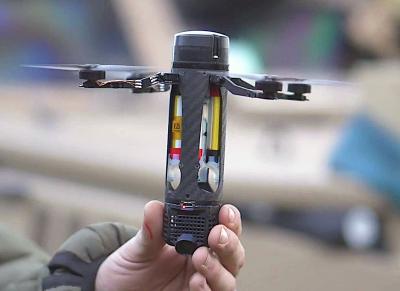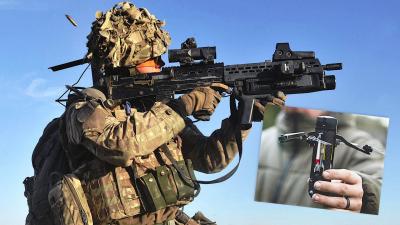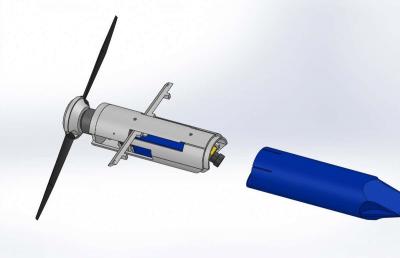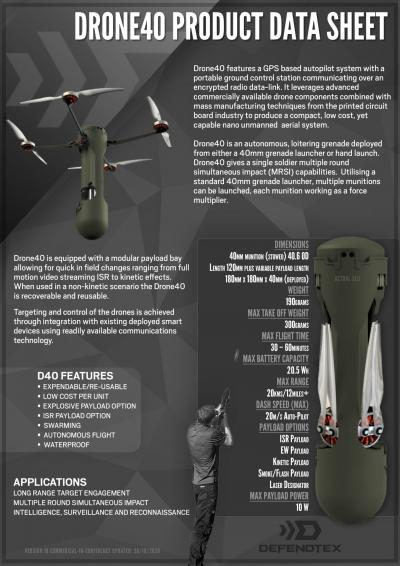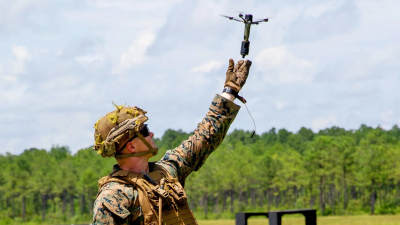 Thedrive.com has reported that Marines have conducted training with the Drone40, a low-cost, expendable drone that can be launched by hand or from a 40mm grenade launcher. The drones, which use a GPS-based autopilot, measure just seven inches in length and weigh under half a pound. Multiple Drone40s can operate together as a swarm after launch, or even network together with other UAS platforms to operate as a heterogeneous swarm. The Drone40 can carry a wide variety of payloads, including various sensors or small high-explosive warheads. The Drone40 tests were conducted by the 1st Battalion, 2nd Marine Regiment, part of the 2nd Marine Division, at Camp Lejeune in North Carolina on July 7, 2021. It has been deployed by British Army forces operating in the northwest African country of Mali.

"The Drone40 is manufactured by Australian defense contractor DefendTex, who claim the tiny unmanned quadcopter can be equipped with a wide variety of payloads including full-motion electro-optical video cameras, electronic warfare systems, and laser designators, as well as smoke or flash-producing systems. The Drone40 can even be configured to carry small high-explosive or armor-piercing warheads."

For more information, please visit Thedrive.com. Our thanks to Robin E. Alexander, President ATC, alexander technical[at]gmail[dot]com, for her assistance with this report.