Tech Up For Women Conference
Submitted by tatwood on Sat, 09/11/2021 - 14:56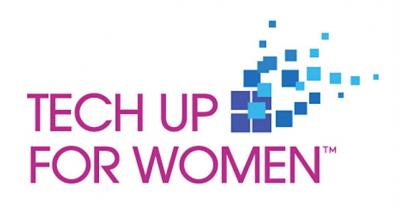 "The Tech Up For Women Conference is a hub of idea exchange and advocacy around the issue of the advancement of women through technology. One of the Top Five Most Inspiring Conferences."  -- FORBES

Visit Tech Up For Women for details on the Tech Up Talks Webinar Series, a calendar of networking events in the U.S. and abroad, and a variety of online resources. Upcoming events:
-Tuesday, 09/14/2021: Moving Forward with AdTech Innovations - With Jennifer Willey of The Trade Desk and Carolina Abenante, founder of NYIAX (online),
-Tuesday, 09/21/2021: Negotiating Your Worth - With Stephanie Latham, Facebook (online),
-Tuesday, 11/ 16/ 2021: Fifth Annual Tech Up For Women Conference, Javits Convention Center, New York City.