Teledyne Underwater Slocum Glider Maps Ocean Water Depths, Assays Biosphere
Submitted by tatwood on Thu, 05/21/2020 - 13:05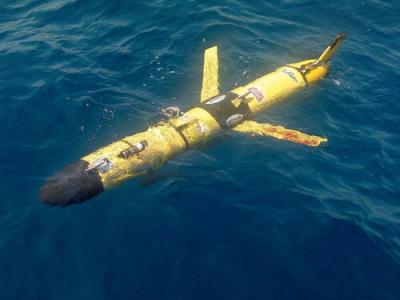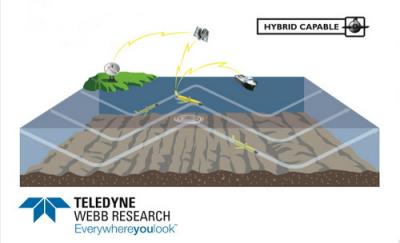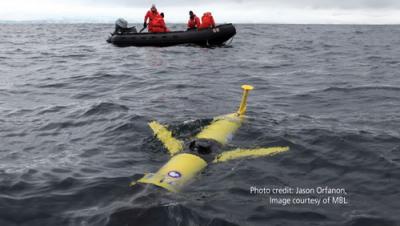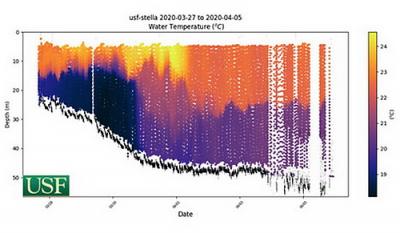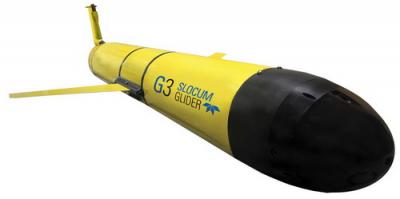 The Sacoora report notes that the Slocum glider has sensors that measure temperature, salinity, water color, backscatter, dissolved organic matter (CDOM), chlorophyll, and dissolved oxygen. Its wings enhance operational stability on missions that vary from storm forecasting to fisheries and algae bloom research to measuring the seasonal thermocline. It features a "900cc Hydraulic Flight Drive" and a "Pneumatic Surfacing Drive".  The Teledyne Slocum glider is used by the military as well as researchers who study marine mammals; research partners include GCOOS, Mote Marine Laboratory, the College of Marine Science at the University of Southern Florida (USF), and others.

A bonus for oceanography ROV enthusiasts is that Slocum glider mission data can be viewed for FREE on GANDALF (Gulf AUV Network and Data Archiving Long-term Storage Facility). "While a glider is in the water, GANDALF provides real-time glider positioning information via a map-based interface with a dashboard display." See the report for links to mission data. Photos and illustrations courtesy of Secoora.org, Teledynemarine.com, and Oceanology International.
Thanks to CDR David Place (USN/Ret), davidplace47[at]gmail[dot]com, and Robin E. Alexander, President ATC, alexander technical[at]gmail[dot]com, for their assistance with this report, the background for which appeared in the # 20 - 10 - 12 MAY 2020 edition of the UNMANNED SYSTEMS NEWS (USN).
David distributes the Unmanned Systems News (USN), a free, comprehensive newsletter in PDF format every week or two, as well as serial news flashes, from which this NREF news update was sourced. To be included in his distribution, simply send David a subscribe request to davidplace47[at]gmail[dot]com.