UAE Orders More Airobotics Drones for Autonomous Urban Drone Integration
Submitted by tatwood on Sun, 11/20/2022 - 12:53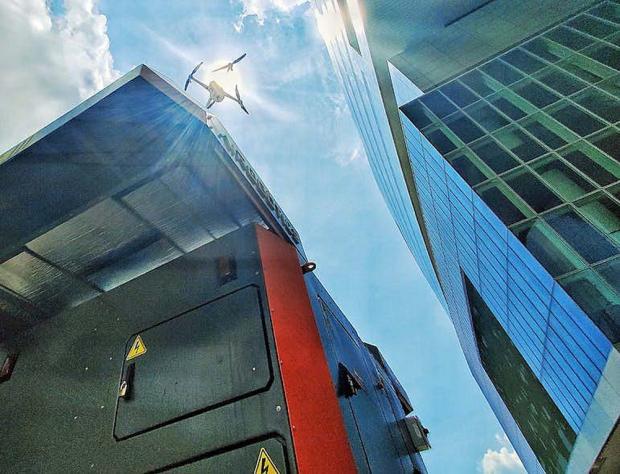 Airobotics Ltd. in Petah Tikvah, Israel announced that the company has been tapped by a government entity in the United Arab Emirates (UAE) to provide additional drone systems and services. The Airobotics system is designed to operate as a network of smart drones linked to an urban control center and functions as a municipal infrastructure. Airobotics Optimus urban drone infrastructure collects and analyzes aerial data. Airobotics provided systems and services that were thoroughly reviewed during the Dubai Expo, at which Airobotics successfully carried out thousands of operational drone flights. The Airobotics drone infrastructure is designed for urban environments and strategic facilities that require immediate security, monitoring and emergency response. Flights are overseen by remote operators in a command-and-control center. Story and photo courtesy of Militaryaerospace.com.

Thanks to CDR David Place (USN/Ret), davidplace47[at]gmail[dot]com, and Robin E. Alexander, President ATC, alexander technical[at]gmail[dot]com, for their assistance with this report, the background for which appeared in their  # 22 - 17 - 18 NOVEMBER 2022 edition of the UNMANNED SYSTEMS NEWS (USN).
David distributes the USN, a free, comprehensive newsletter in PDF format every week or two, as well as serial news flashes, from which this NREF news update was sourced. To be included in his distribution, simply send David a subscribe request to davidplace47[at]gmail[dot]com.