UFO or Adversary DRONE?
Submitted by tatwood on Fri, 04/23/2021 - 11:57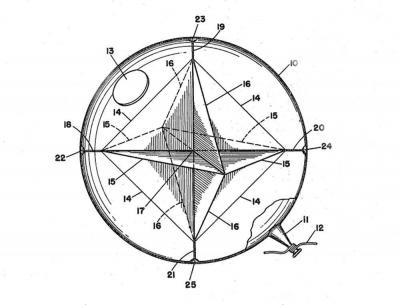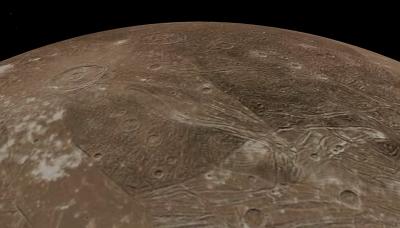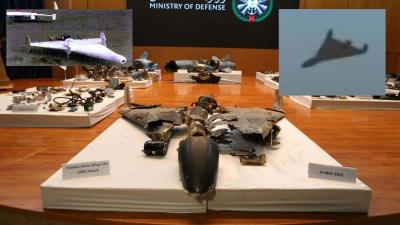 Adversary drones are observed spying on U.S. NAVY facilities, and the Pentagon reportedly acts like they're UFOs?  Tyler Rogoway reports in Thedrive.com that "We may not know the identities of all the mysterious craft that American military personnel and others have been seeing in the skies as of late, but I have seen more than enough to tell you that it is clear that a very terrestrial adversary is toying with us in our own backyard using relatively simple technologies—drones and balloons—and making off with what could be the biggest intelligence haul of a generation. While that may disappoint some who hope the origins of all these events are far more exotic in nature, the strategic implications of these bold operations, which have been happening for years, undeterred, are absolutely massive." Some report seeing drones that closely resemble the 1945 radar-reflecting device shown in the patent drawing. See also drones configured for electronic warfare, and an Iranian delta wing UAV.  Learn more at Thedrive.com.
Thanks to CDR David Place (USN/Ret), davidplace47[at]gmail[dot]com, and Robin E. Alexander, President ATC, alexander technical[at]gmail[dot]com, for their assistance with this report, the background for which appeared in their # 21 - 10 - 20 APRIL 2021 edition of the UNMANNED SYSTEMS NEWS (USN).
David distributes the USN, a free, comprehensive newsletter in PDF format every week or two, as well as serial news flashes, from which this NREF news update was sourced. To be included in his distribution, simply send David a subscribe request to davidplace47[at]gmail[dot]com