U.S. Air Force Robot Dogs Suggest Battlefield of the Future
Submitted by tatwood on Mon, 10/05/2020 - 13:37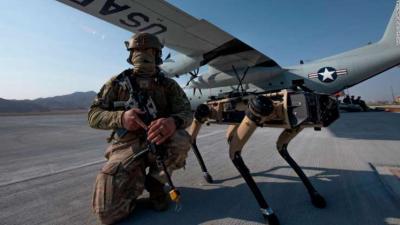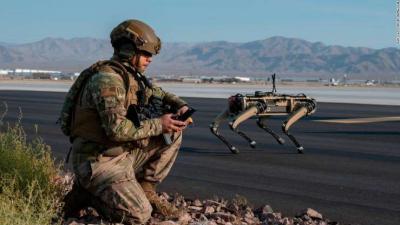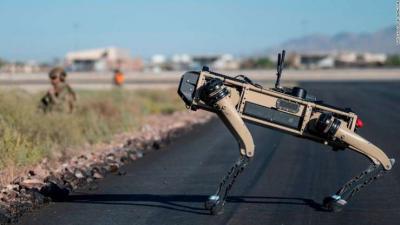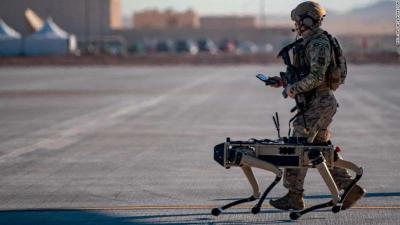 "Flying into a possibly hostile airstrip aboard an Air Force C-130, the robot dogs were sent outside the aircraft to scout for threats before the humans inside would be exposed to them, according to an Air Force news release dated September 3."  Photos courtesy of U.S. Air Force via MSN.com.
© Tech. Sgt. Cory D. Payne/USAF Tech.  For details, see MSN.com's report.


Thanks to CDR David Place (USN/Ret), davidplace47[at]gmail[dot]com, and Robin E. Alexander, President ATC, alexander technical[at]gmail[dot]com, for their assistance with this report, the background for which appeared in their  # 20 - 19 - 19 SEPTEMBER 2020 edition of the UNMANNED SYSTEMS NEWS (USN).
David distributes the Unmanned Systems News (USN), a free, comprehensive newsletter in PDF format every week or two, as well as serial news flashes, from which this NREF news update was sourced. To be included in his distribution, simply send David a subscribe request to davidplace47[at]gmail[dot]com.