U.S. Army to award UGV Robotic Mule Contract in 2020
Submitted by tatwood on Sat, 06/13/2020 - 17:20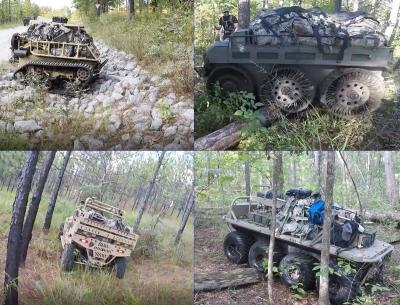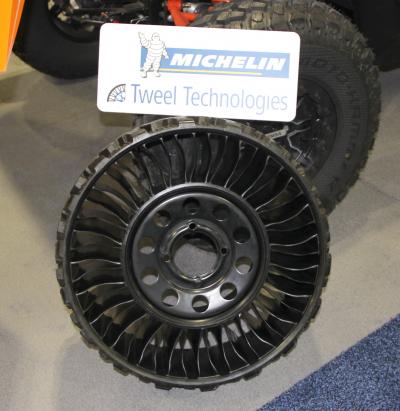 With a scheduled deployment in fiscal 2021, one of the following four defense contractors will provide the systems: General Dynamics Land Systems (GDLS), Textron subsidiary Howe & Howe, a team of Applied Research Associates and Polaris Defense, and HDT Expeditionary Systems.  Composite photo courtesy of U.S. Army; tweel image by Lucien Miller from our exclusive Xponential 2018 NREF photo gallery.  
For a comprehensive overview of global UGV systems, please visit our report here.
 
Thanks to CDR David Place (USN/Ret), davidplace47[at]gmail[dot]com, and Robin E. Alexander, President ATC, alexander technical[at]gmail[dot]com, for their assistance with this report, the background for which appeared in their  # 20 - 12 - 10 JUNE 2020 edition of the UNMANNED SYSTEMS NEWS (USN).
David distributes the Unmanned Systems News (USN), a free, comprehensive newsletter in PDF format every week or two, as well as serial news flashes, from which this NREF news update was sourced. To be included in his distribution, simply send David a subscribe request to davidplace47[at]gmail[dot]com.