U.S. Drone Soccer League Launches Competition Supporting STEM Education
Submitted by tatwood on Sun, 12/26/2021 - 13:13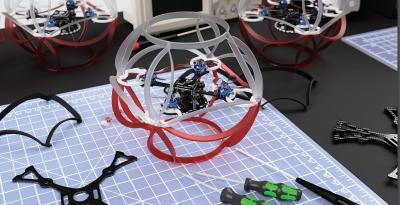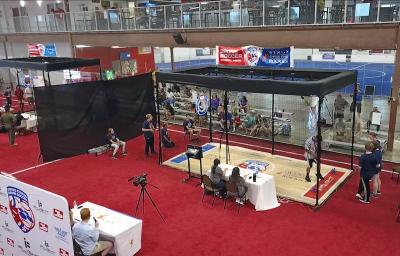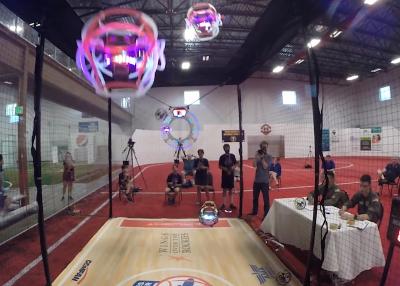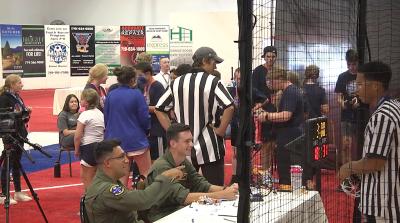 The United States Drone Soccer League has launched, and it intends to mix competitive sports with STEM education to engage students and educators in "accessible aerospace education for all."  Based in Colorado, the League notes on its website, "U.S. Drone Soccer provides accessible drone programs for both classrooms and competitive after school leagues. Recognized by the World Air Sports Federation, all students participating in U.S. Drone Soccer have a path to the World Cup. Drone soccer is a thrilling indoor team sport played with radio controlled quadcopters in protective exoskeletons designed for collisions."

Multiplayer teams face off from just outside a netted gaming arena, where they control drones flying inside the arena and attempt to ram and block the opposing team to prevent them from scoring. Before pilots can compete they must first learn to build, program, fly, and repair high-performance drones, learning engineering skills that help prepare them for exciting careers in aviation. For details, visit the league's website.
Thanks to CDR David Place (USN/Ret), davidplace47[at]gmail[dot]com, and Robin E. Alexander, President ATC, alexander technical[at]gmail[dot]com, for their assistance with this report, the background for which appeared in their  # 21 - 30 - 18 DECEMBER 2021 edition of the UNMANNED SYSTEMS NEWS (USN).

David distributes the USN, a free, comprehensive newsletter in PDF format every week or two, as well as serial news flashes, from which this NREF news update was sourced. To be included in his distribution, simply send a subscribe request to davidplace47[at]gmail[dot]com.