US Military Now Has Voice-Controlled Bug Drones
Submitted by tatwood on Mon, 05/29/2023 - 13:07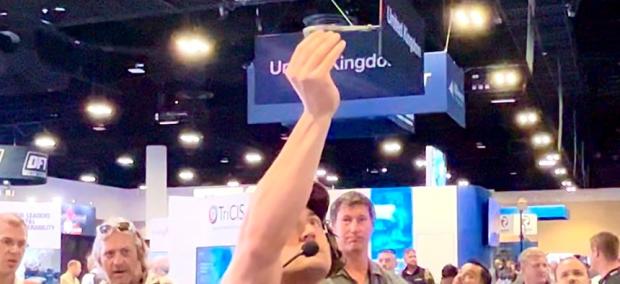 Voice-controlled nano-scale "bug drones" will likely be deployed, according to Defenseone.com.  U.S. operators began using the Black Hornet after seeing British forces flying them in Afghanistan in 2011. Years of experiments with optical and thermal cameras have turned the nano-drone into a key element of the U.S. Army's soldier-borne sensor program. Now its manufacturer, Teledyne FLIR, has teamed up with AI startup Primordial Labs to add voice control.

The software could be used for just about any kind of drone or system, said Mick Adkins, who runs product and business development for Primordial Labs. He said U.S. Special Operations Command had asked for a demo on seven types of drones, using "a whole inventory of discrete commands," including "manipulating the sensor, looking at things, moving elevation, interacting with waypoints."

The mission-level commands, the mission-type orders that we're supporting right now are things like route, area, and zone reconnaissance, searching between a point, orbiting a point, conducting different scan patterns within a given area. And we're actually on contract with [U.S. Army Special Operations Command] to add 100 autonomous behaviors this year," he said. See Defenseone.com for details.

Thanks to CDR David Place (USN/Ret), davidplace47[at]gmail[dot]com, and Robin E. Alexander, President ATC, alexander technical[at]gmail[dot]com, for their assistance with this report, the background for which appeared in their  # 23 - 6 - 20 MAY 2023 edition of the UNMANNED SYSTEMS NEWS (USN).
David distributes the USN, a free, comprehensive newsletter in PDF format every week or two, as well as serial news flashes, from which this NREF news update was sourced. To be included in his distribution, simply send a subscribe request to davidplace47[at]gmail[dot]com.