U.S. Navy to Expand Deployment of Unmanned Systems in Middle East
Submitted by admin on Wed, 02/09/2022 - 10:34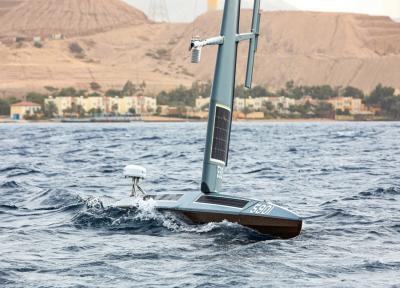 USNI News reported that U.S. Naval Forces Central Command has begun operationally testing the Saildrone Explorer USV as part of an initiative to integrate new unmanned systems and artificial intelligence into U.S. 5th Fleet operations.

Vice Adm. Brad Cooper, commander of U.S. 5th Fleet, said that starting this month, the International Maritime Exercise 22 will build on a special unmanned group that has been operating in 5th Fleet since September. Cooper noted that the U.S. Navy is emphasizing unmanned surface ships in its testbed effort for new platforms operating in U.S. Central Command. US Army Photo shows a Saildrone Explorer unmanned surface vessel (USV) sailing in the Gulf of Aqaba off of Jordan's coast, Dec. 12, during exercise Digital Horizon.

Thanks to CDR David Place (USN/Ret), davidplace47[at]gmail[dot]com, and Robin E. Alexander, President ATC, alexander technical[at]gmail[dot]com, for their assistance with this report, the background for which appeared in their  # 22 - 1 - 22 JANUARY 2022 edition of the UNMANNED SYSTEMS NEWS (USN).

David distributes the USN, a free, comprehensive newsletter in PDF format every week or two, as well as serial news flashes, from which this NREF news update was sourced. To be included in his distribution, simply send a subscribe request to davidplace47[at]gmail[dot]com.