USAF and Drone Racing League Expand Partnership!
Submitted by tatwood on Wed, 07/07/2021 - 11:58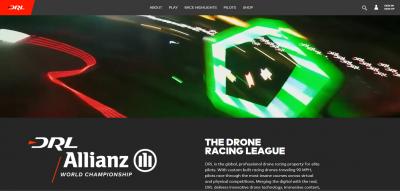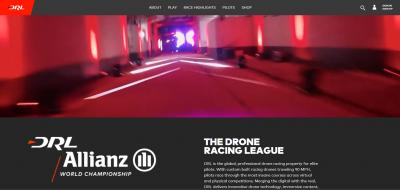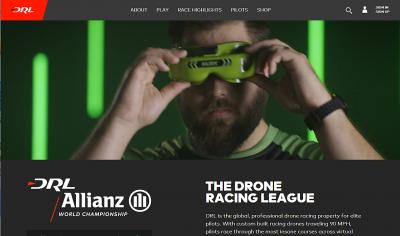 The United States Air Force and the Drone Racing League, the global, professional drone racing property, have announced a renewal and expansion of their partnership ahead of the 2021-22 DRL Allianz World Championship Season. Following a successful partnership with the league over the past four years, the U.S. Air Force added new DRL activations, including custom content, virtual drone racing experiences, and season-broadcast integrations designed to inspire drone pilots everywhere. The partnership will ramp up Air Force pilot-recruitment efforts as the global drone market continues to grow to an expected $58 billion industry by 2026.
"The Drone Racing League reaches a coveted audience of Gen Z, tech-savvy sports fans who love discovering new career opportunities in technology, innovation and aviation. Our partnership with the U.S. Air Force will inspire our fans to aim high, learn to fly drones and experience the immersive thrill of high-speed drone racing," said DRL President Rachel Jacobson.

The U.S. Air Force and DRL partnership activations include a new U.S. Air Force / DRL FPV 101 Series, featuring 50 video tutorials that will immerse drone fans into the world of FPV (First Person View) flight, educate them on basic maneuvers of drone-navigation, and gear them up with tips and tricks to fly drones like the DRL pros. See the first clip on DRL's Twitter, with more content rolling in throughout the remainder of the year.
About the Drone Racing League
The Drone Racing League (DRL) is an innovative global sports, entertainment and media property. The best drone pilots in the world fly in the league and millions of fans watch them race on NBC, Twitter, and Facebook. Combining groundbreaking technology and immersive, high-speed races through virtual and live events, DRL is creating a new era of sports, combining both esports and real-life competition.

Founded by Nicholas Horbaczewski in 2015, DRL is a privately held company headquartered in NYC. For more information, visit www.drl.io. To join the conversation, follow DRL on Facebook at facebook.com/thedroneracingleague, on Twitter @DroneRaceLeague, and on Instagram @thedroneracingleague.