Venus Flytrap-like Drone Retrieval System shown at Fort Benning
Submitted by tatwood on Sun, 10/07/2018 - 19:15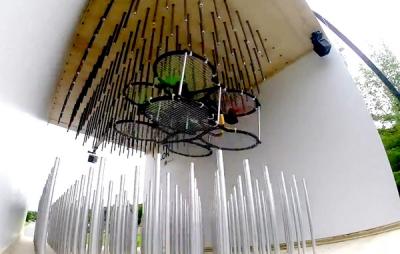 As reported by the Army Times, one such solution presented at a recent industry day at the Maneuver Center of Excellence at Fort Benning, Georgia, is an aerial drone mobile retrieval system that would help units get their drones back after missions without having to pause.

The "Talon," was showcased to Army officials and it made an impression.  It uses a Venus Flytrap-like capture system on the back of a moving vehicle through which either a fixed-wing or rotary-wing drone can fly and be caught.

Thanks to CDR David Place (USN/Ret), davidplace47[at]gmail[dot]com, and Robin E. Alexander, President ATC, alexander technical[at]gmail[dot]com, for their assistance with this report.