WRO Launches New Website in Support of STEM and Technical Careers
Submitted by tatwood on Thu, 11/25/2021 - 11:38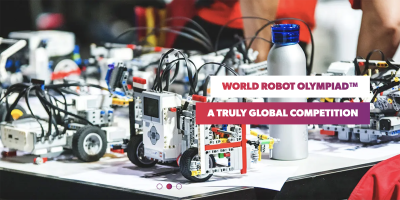 Lawrence Technological University (LTU) is the United States National Organizer for the World Robot Olympiad (WRO), a global LEGO Robotics competition. LTU also holds the popular Robofest, Roboparade and GRAF challenges, in which teams of students learn about STEM and develop their creative and problem solving skills. LTU is launching the biggest update of the WRO competition in its history. WRO's redesigned website now includes a world map where you can find the National Organizer in each country. WRO Secretary General Claus Ditlev Christensen answered questions on WRO 2.0:

"What are the key changes in WRO 2.0?
We have divided our four categories into two types of competitions: The Robo games which are more traditional table games, where our longstanding Premium Partner LEGO plays a big part, and the Future games, where participants decide which technology and platform to use. As an example, we have defined the former Open category more clearly as Future Innovators. As a result, participants will learn 21st Century skills to become exactly that: Future Innovators. Skills they will need to solve problems that we don't even know are problems yet.

"What does WRO 2.0 mean for potential new partners?
We are already talking to new partners, who are very interested in developing the workforce of the future with us. It's the companies who understand the value of bringing STEM education to youth now, who will be able to attract valuable employees such as WRO alumni in the years to come." The World Robot Olympiad Association™ is an independent non-profit organization. All revenue from sponsorships and fees is invested in support of its mission, which is to promote robotics in STEM education worldwide. Photos courtesy of WRO. Learn more here.