MatrixSpace AI-enabled Radar Tracks Size, Location and Movement of Multiple Objects—with High-Bandwidth Comms
Submitted by tatwood on Mon, 09/18/2023 - 13:46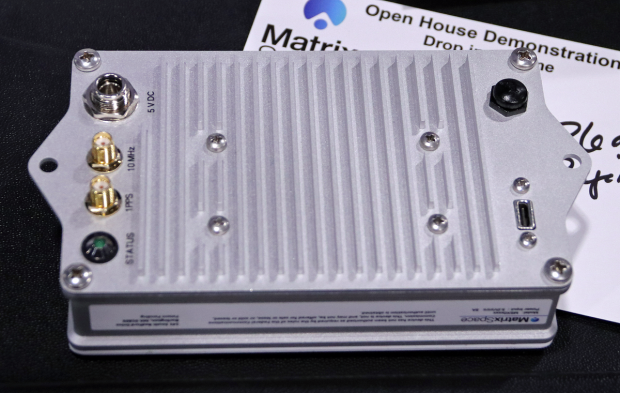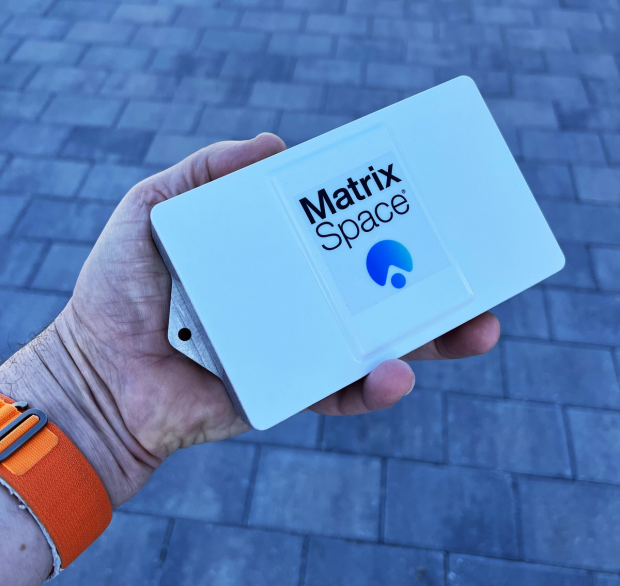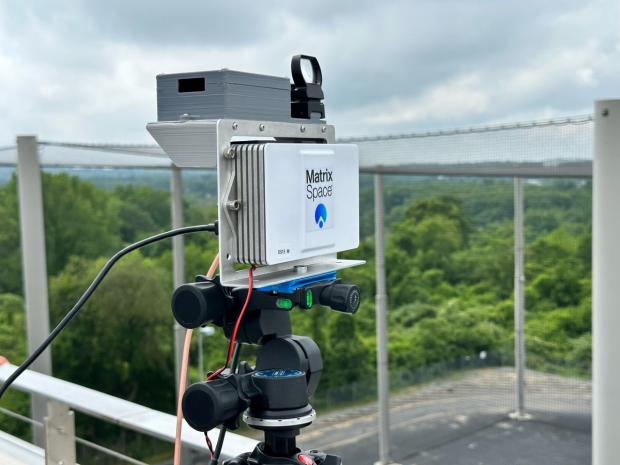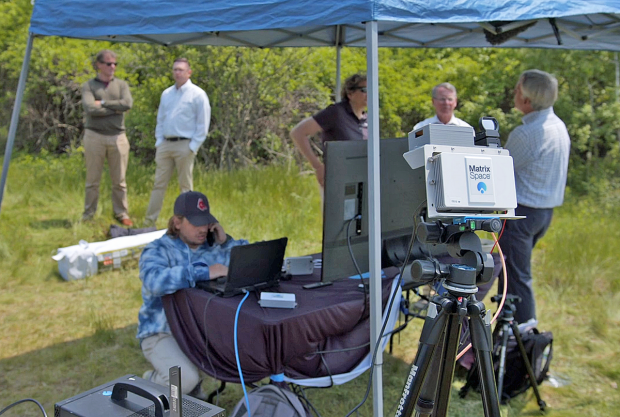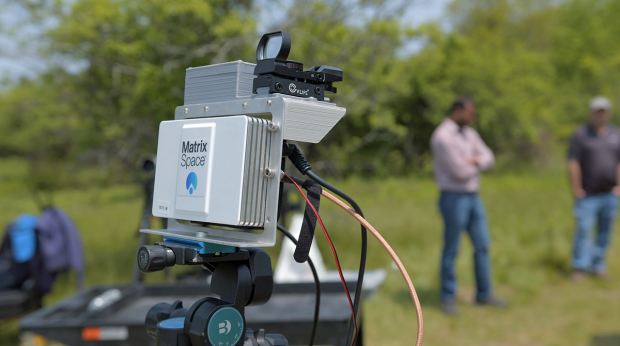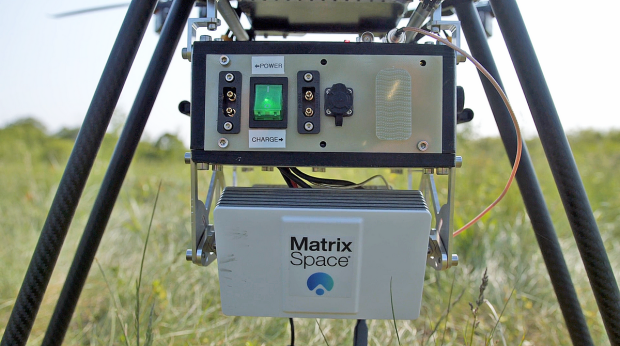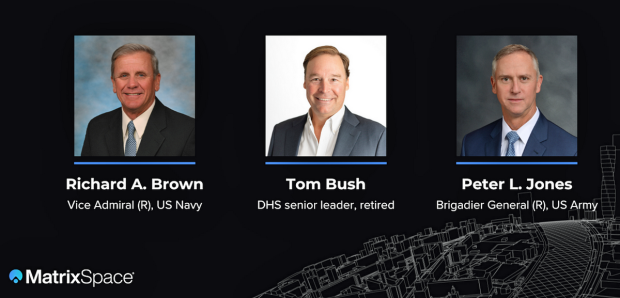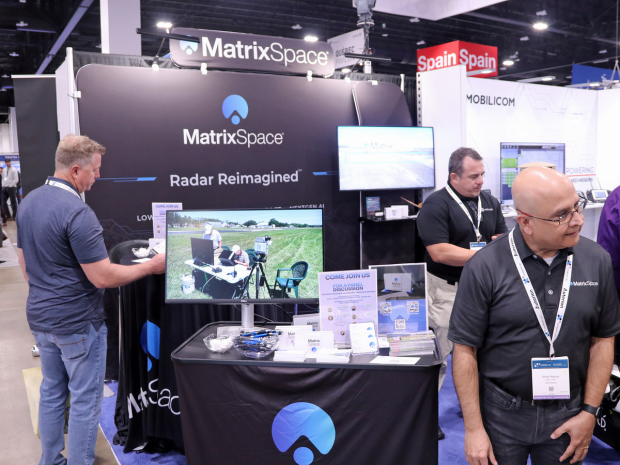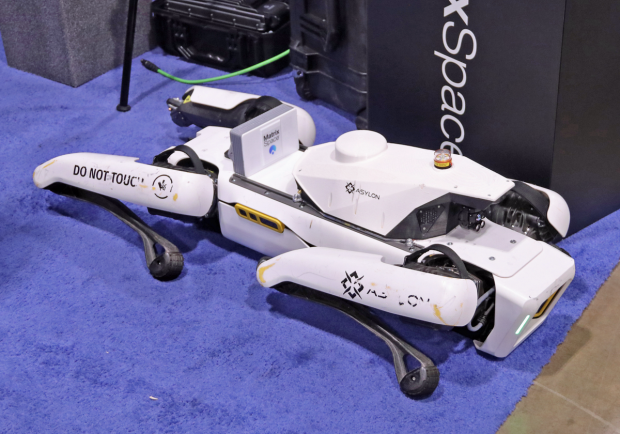 MatrixSpace is addressing the next generation of AI-enabled sensing with the world's smallest radar system both in physical size and power requirements. MatrixSpace's unit operates in two modes, radar and communications. It consumes 25 Watts in radar mode, and 11 Watts in communications mode. Its dual mode capability allows relaying information back from the field in real time. MatrixSpace radar provides integrated outdoor surveillance in 4D (it tracks size, location, and movement of multiple objects). It can track objects 2 kilometers out from a flying aircraft while recording their heading, velocity, and approximate distribution. This would potentially include sensing an approaching formation of drones in C-UAS applications.

The radar device can also operate from ground stations or from mobile robots such as the Boston Dynamics robot dog, as shown at the May 2023 Denver AUVSI Xponential (last photo). MatrixSpace is all software defined, plug & Play, drag & drop, and is "interoperable across numerous existing IT systems and infrastructures." It is suited to a wide variety of vertical market applications from defense to public safety. 

Further strengthening its industry advisory board, MatrixSpace recently announced the addition of three highly accomplished military and security leaders: Vice Admiral (VADM) Rich Brown (R); Brigadier General Peter L. Jones (R); and Tom Bush, retired Department of Homeland Security executive. As stated by Vice Admiral (VADM) Rich Brown (R): "MatrixSpace's small, low weight radar is a game changer in solving numerous maritime battlespace awareness problems. The use cases of this radar, in conjunction with AI edge processing and its built-in mesh networking, are only limited by our imagination. I am incredibly proud to join the outstanding MatrixSpace team and look forward to working with them to enhance the capabilities and warfighting readiness of our Navy and Marine Corps team." 

When will this be commercially available? MatrixSpace notes: "Disclaimer: We are working through authorization as required by Federal Communications Commission rules. This device will be available for sale when FCC authorization is obtained." Watch a background video, here, and visit MatrixSpace for more information.